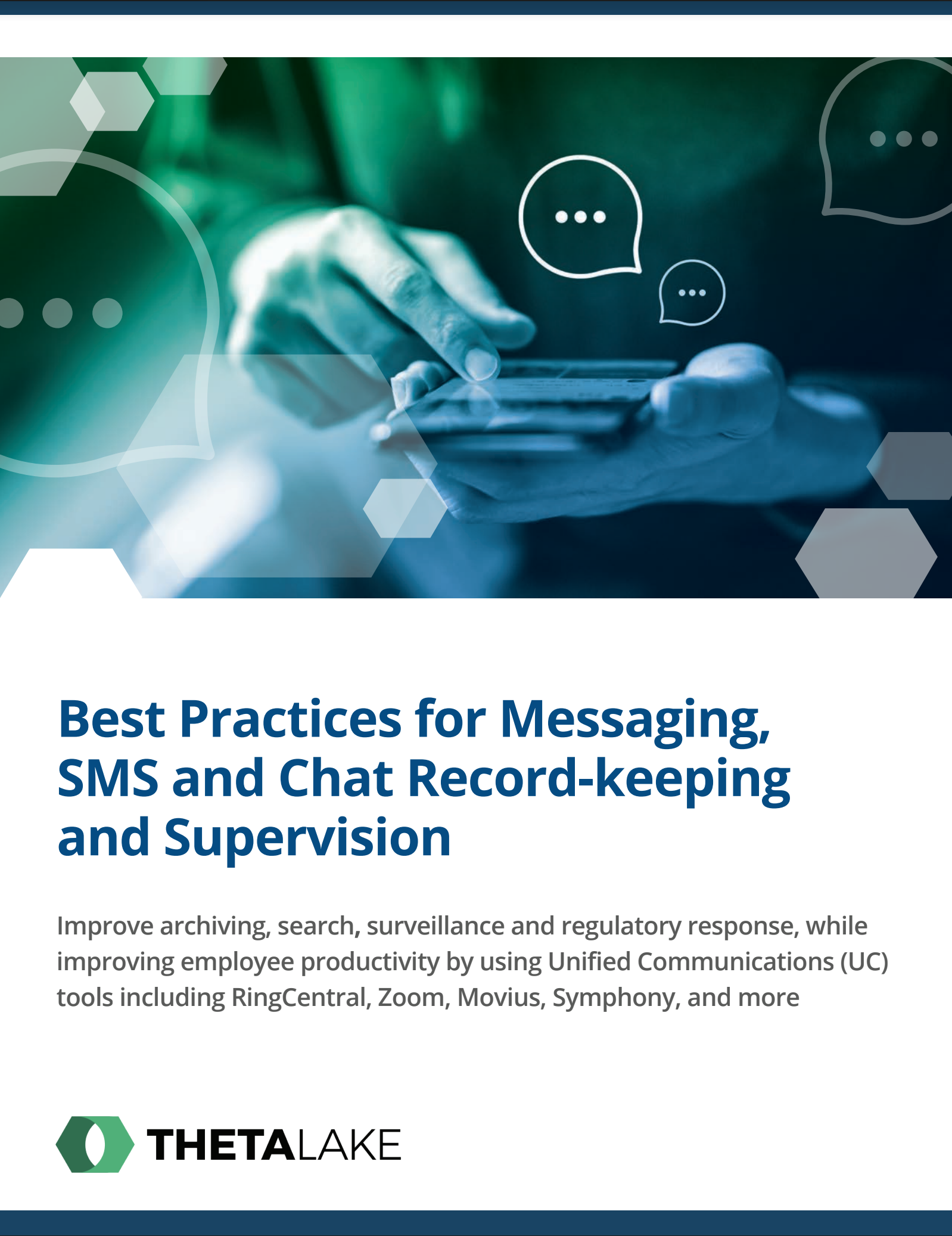 White Paper
Best Practices for Messaging SMS and Chat Record-keeping and Supervision
Improve archiving, search, surveillance and regulatory response, while improving employee productivity by using Unified Communications (UC) tools including RingCentral, Zoom, Movius, Symphony, and more.
Hybrid work environments are driving mass adoption and maturity in the usage of modern communication tools for messaging, chat, SMS, and more. But regulators are hyper-focused on the risks of non-compliant use of electronic messaging systems, and are doling out major fines for insufficient monitoring of messaging apps like WhatsApp.
This white paper will dive into the current state of messaging, SMS and Chat, and discuss how to embrace their powerful productivity benefits in a way that meets compliance requirements.
The white paper includes:
The compliance challenges of modern communications like messaging, chat, SMS, and more.
Modern approaches to mitigate the risks
Best practices for deploying tools in conjunction with a comprehensive communications compliance strategy
The benefits of this strategic approach to employee productivity and compliance
Learn more about the Theta Lake Mobile Messaging Compliance And Security
Integrated Archiving, Compliance & Security for Today's Top Mobile Messaging Platforms like Zoom Phone, RingCentral SMS and Movius for WhatsApp
Capture and Archiving for Mobile Communications
Automating Risk Detection, Supervision and Review
eDiscovery and Legal Hold